Scroll down for help and support with a range of online safety issues.
We have included links to what we think are the best websites we know of so that the advice you can access is as up to date and relevant as it can be.
Use this page as a starting point either for a general browse to get you thinking or for some advice with a very specific problem that you are facing.
Remember, you can always talk to your Head of Learning, another member of staff at school you trust, or one of our badged Digital Leaders who you can find round school.
Reporting Concerns Online
Reporting to School
Click on the Whisper tool below to make a report about any aspect of online safety, safeguarding or bullying involving yourself or someone else that will go straight to the inbox of a senior member of Herschel staff.
You can choose whether or not you remain anonymous when you make the report, although you must bear in mind that if you remain anonymous it may be more difficult for the school to act on the information.
Please note Whisper reports are not continuously monitored.
If your situation is urgent and you feel at immediate risk, please contact the police or call childline on 0800 11 11.
Making a CEOP Report
Have you been approached online?
CEOP exists to help young people who are being approached online about sex or are suffering sexual abuse.
This might be someone:
Making you have sex when you don't want to
Chatting online about sex
Asking you to do sexual things on webcam
Asking you to meet up if you've only met them online
Asking for sexual pictures of you
Making you feel unsafe
If someone is making you feel uncomfortable about sex or sexual activity you can report to CEOP by clicking the button below or at the foot of any of our website pages. You can stop your report at any time if you change your mind or feel uncomfortable.
Reporting Terrorist Activity
If you come across any terrorist related content or violent extremist content online or offline that worries you, click the STOP button below. Communities working together defeat terrorism, and the police need your help to pass on anything you know or discover.
Online Safety in School

* NEW Click here for an online safety guide for parents/carers (on the Childnet website) with useful information on who to contact to help keep your child safe online. NEW *
* NEW There is a new and helpful guide 'Blocking and reporting guide' on how to block and report any inappropriate or harmful material online on a variety of different platforms. This document is available to download at the bottom of this page. NEW *

We use Impero to ensure that all of our students stay safe online whilst in school. Remember, this does mean that your internet and ICT use is monitored, although it is not routinely looked at unless something of concern is flagged up to us by the software.
Staying Safe Online
Get Safe Online is an excellent starting point for all aspects of online safety, from computer viruses to online banking to social media! You could go here first, and then explore some of the more specific websites further down the page if you have a specific issue you need to research or seek help with.
Your Online Reputation
Click on the image below to find out more about protecting your online reputation. Remember, what you post online NOW could still be there in the future, even if you think you have removed it!
Social Networking
Staying Safe
Click on the image below for some general social networking help and advice.
And the images below for specific advice on different social networking platforms: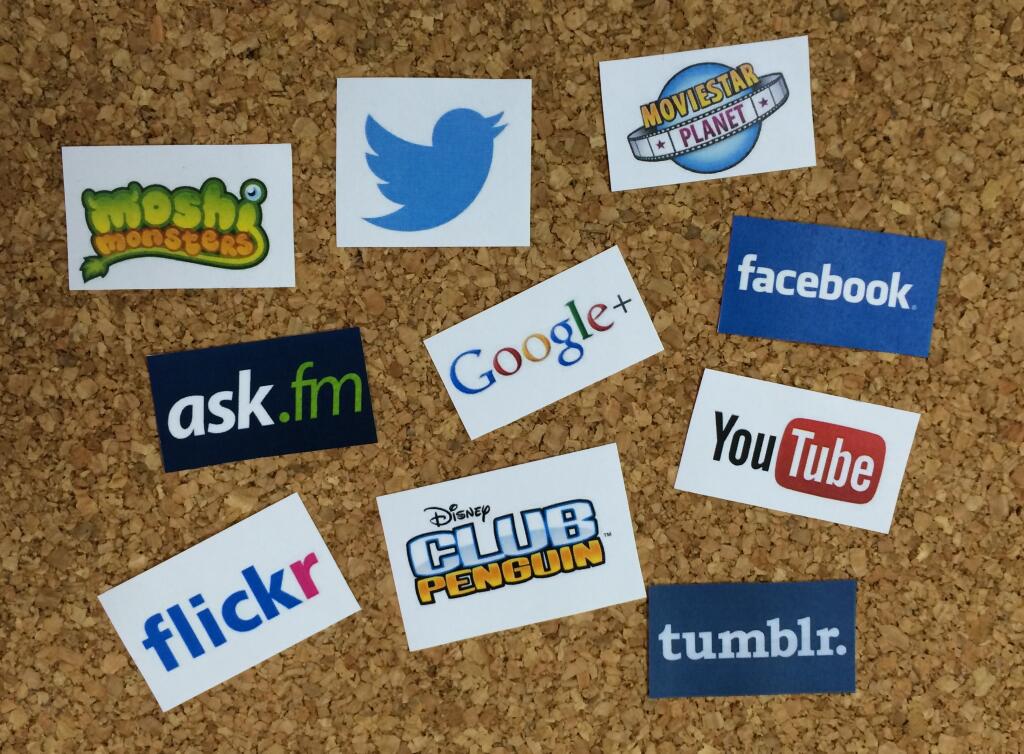 Reporting an Issue on Social Media
Do you need to report an issue that has arisen on social networking?
Click HERE to find out how you can do this on Twitter, Facebook, tumblr and others.
Cyberbullying
Are you being cyberbullied? Click on the link below to find out more about what you can do. Most importantly - save the evidence and TELL SOMEONE!
Explicit messages and nudes/semi-nudes
Sent one? Received one? Click on the images below to find out what to do....and what not to do!
Report Remove: Remove a nude image shared online | Childline
Video Chat and Webcams
Click the image below for advice on staying safe when using a webcam.
Online Gaming
Click this link for advice on staying safe while gaming (and maybe even how to stay winning!).
Downloading
When downloading music, games or other material, you need to ensure that the source of your downloads is legal and safe. Click on the image below to find out how you can do this.
You also need to be careful to ensure that you are not downloading premium rate content that is costing a fortune - this could be an in-app purchase, for example. Click on image below to learn more.